Christina Hall Language Intensive Remastered 2014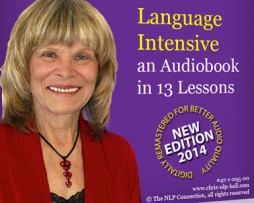 "As a former manager for a Fortune 500 company and a current school teacher, most traditional NLP techniques (touch anchors, hypnotic language, closed-eye processes, etc.) have never been appropriate in my work situation. That is why I cherish what I learned from Chris; everything on these tapes is not only 100% effective, but usable in both the boardroom and the classroom."
Al Konigsfeld, NLP-Trainer and Mathematics Teacher
Recorded from a live 14 day Language Certification Program in 1996 and 1997. During this first official Language Intensive Training, Christina presents her unique work in this Audio Book. In 13 lessons, she is revealing the processes that drive NLP, opening up and expanding learnings with a wide variety of applications.
Here's a review of the original DVDs
Get immediately download Christina Hall Language Intensive Remastered 2014
Now available: The new and remastered 2014 edition
This Audio Book is now available as the new 2014 edition: the complete audio has been digitally remastered, freed from background noise, resulting in highly improved quality.
How to buy
The Audio Book is delivered to you via download. The 13 lessons come as individual MP3-files. Listen to Christina on your iPod or any other mp3-player, your computer, your car or home stereo.
Want help? See our step-by-step guide on how to buy!
#1 – Language as a Perceptual Tool – Opening
A lot has been written in NLP about teaching to the unconscious. This lesson shows a master of this valued skill at work. I counted four sets of embedded loops (with three to four stories each), three embedded trances, and nine spatial anchors, just to set up the seminar. And I'm sure I missed some. If you want to take your presentations to a new level, this lesson is a must.
#2 – Neuro-Logical Shifts and Temporal Perspectives
Dr. Hall explains some of the primary submodality differences among various parts of speech and temporal (time) sorts. This facilitates a change in the organization of a perceived "problem", setting a new orientation without necessarily having to do a formal NLP technique. She also shows how changes in language, even subtle ones, can enrich the traditional NLP Outcome Frame.
#3 – Presuppositions and the Structure of Time
Focusing on phonological ambiguities, Dr. Hall is giving a number of specific examples of common questions that can be improved. She also begins discussion on how certain words trigger Meta-Programs.
#4 – Thinking Skills and Logical Levels
How prefixes and suffixes set the direction in thinking. Dr. Hall also uses them to form double and triple nominalizations.
#5 – Language Patterns: Open Session with Questions and Answers
Including Lost Performatives, Modal Operators, Tag Questions, Meta-Programs, Polya patterns, implications and chunk size, Dr. Hall is answering questions.
#6 – Universals and State Elicitation
If your idea of state elicitation is "Think of a time… ", you will be amazed at the information in this lesson. Dr. Hall demonstrates how eliciting and pacing universal experiences are powerful tools of change.
Get immediately download Christina Hall Language Intensive Remastered 2014
#7 – The Meta-Model as a System of Relations
Most of us leaned the Meta-Model as a set of challenges to "violations". Dr. Hall takes the Meta Model to a whole new level of utilization in demonstrating its reflexive and nested structure as an underlying matrix of patterning. With a touch of genius, Christina has transformed and redefined the Meta-Model beyond a mere information-gathering tool into an understandable and vastly more useful organizing skill.
#8 – Chunking: Creating a Multi-Dimensional Network of Perspectives
Every person categorizes their experience to make sense of and organize the events of their life. Dr. Hall demonstrates how guiding an individual to change the ways in which they perceive and internally organize an event can access freedom to think more resourcefully.
#9 – Building Intensity
Dr. Hall shows how to find the strategy that an individual already uses to build intensity to set a different direction creating and developing resources using the person's own strategy.
#10 – Guiding the Process of Generalization
Dr. Hall uses backtracking and the art of questioning thereby opening up choices where someone thought there were none. She demonstrates how the Meta-Model questions you ask set a direction for any context.
#11 – Lost Performatives and Sorting Markers
Dr. Hall explores the interplay of Lost Performatives and Meta-Programs to track a person's strategy. She also talks about the impact that Modal Operators and temporal markers play in the creation of Generalizations.
#12 – Structuring Implications
Dr. Hall leads an in-depth exploration of the power of implication through presupposition… a nested structure of the 1st, 2nd and 3rd order which support the universals in all languages.
#13 – Complex Equivalencies
Get immediately download Christina Hall Language Intensive Remastered 2014
Generalizations that map across logical levels, creating semantic confusion and resulting in unresourceful "behavior-to-identity" equivalents are a major source of what Korzybski refers to as "unsanity." Here you will find tools to identify, unlock and render powerless those previously limited "realities".
I would like to extend a heartfelt "thank you" to Al Konigsfeld for his invaluable contribution in writing the descriptions of these recordings. "Thank You Al!"
Sale Page : http://www.chris-nlp-hall.com/nlp-product-boutique/language-intensive-audio-book
Get immediately download Christina Hall Language Intensive Remastered 2014
Here's What You'll Get in Language Intensive Remastered 2014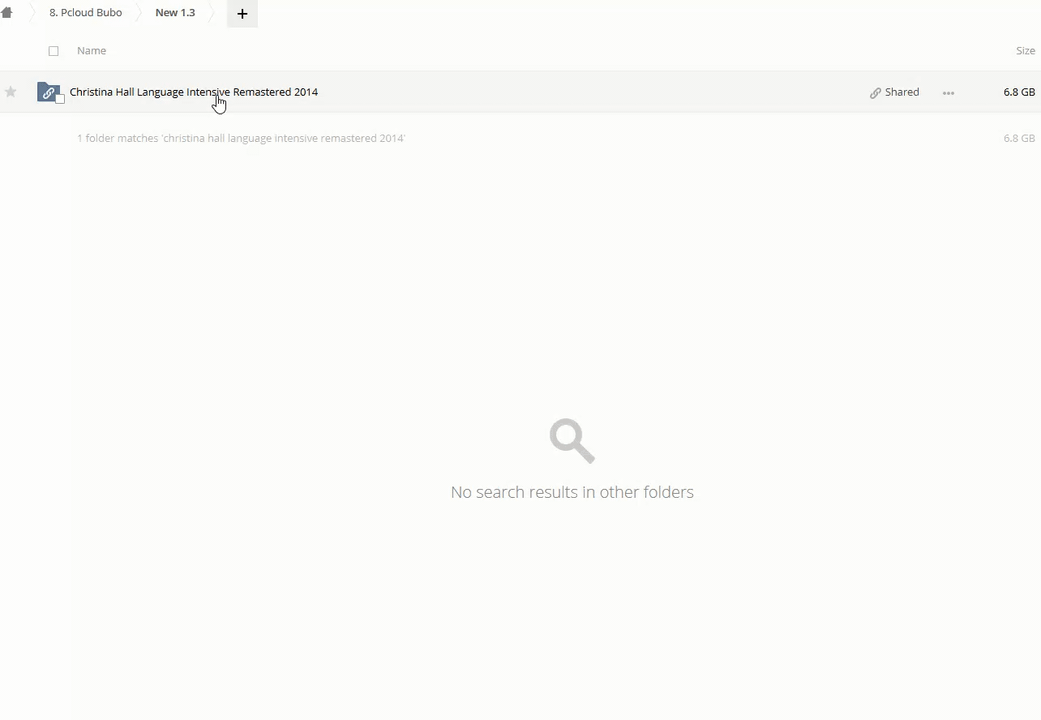 – Download Sample files "Christina Hall Language Intensive Remastered 2014"
Course Requirement: Christina Hall Language Intensive Remastered 2014
Real Value: $399.0000
One time cost: USD62.0000
Frequently Asked Questions For "Christina Hall Language Intensive Remastered 2014"
How to make payment for "Christina Hall Language Intensive Remastered 2014" ?
Please add to cart on this page and go to checkout page.

You can also add as many other products as you like and make a one-time payment.
We accept several type of Stripe payments such as Visa, Mastercard, American Express, Discover, Diners Club, Google Pay, Apple Pay and JCB, payments from customers worldwide. Paypal & Bitcoin please contact us.
Is it safe?
100% Secure Checkout Privacy Policy
Encryption of sensitive data and communication.
All card numbers are encrypted at rest with AES-256 and transmitting card numbers runs in a separate hosting environment, and doesn't share or save any info.
How can we deliver you the course?
How long do I have access to the course?
How to download "Christina Hall Language Intensive Remastered 2014" ?
Enjoy "Christina Hall Language Intensive Remastered 2014" in your account page.
Download only one file at a time. Sometimes doing all of the files at once will lead to them all freezing.
Also, please do not attempt to download to a mobile device. These should be saved to a computer and then synced to devices such as phones and tablets.
You can also learn online instead of downloading, but we encourage you to download for better results and viewing quality during your learn. Lastly, download times are much quicker in the mornings, before noon, Pacific time. during download make sure your device is not sleeping off screen.
What is the refund policy "Christina Hall Language Intensive Remastered 2014"?
We'll Bear The Risk, You'll Take The Results…
Within 30 days of purchased |Christina Hall Language Intensive Remastered 2014  |, if you don't get anything out of the program, or if your order has any problem, or maybe for some reason, you just don't like the way it is. Please contact us and we will do our best to assist. Thank you for your understanding.
Have More Questions?
Our support staff is the best by far! please do not hesitate to contact us at email: [email protected] and we'll be happy to help!
You want to get "Christina Hall Language Intensive Remastered 2014" now right?!!!
YES! I'M READY TO ADD TO CART BUTTON ON THIS PAGE NOW !