Psychotherapy and Spirituality Summit 2017
The Psychotherapy and Spirituality Summit Package
The Psychotherapy and Spirituality Summit will span 10 informative days, bringing you more than 30 hours of teachings from our 30 presenters. If you'd like to revisit any or all of this life-changing material:
Own the Complete Package of The Psychotherapy and Spirituality Summit
Here is everything you will receive:
Digital session recordings: More than 30 hours of practical guidance and breakthrough insights
Downloadable presentation materials, transcripts of each session, and additional resources
Lifetime access to The Psychotherapy and Spirituality Summit
Bonus #1
Paperback Book
SHIFT INTO FREEDOM
Synthesizing insights from neuroscience and psychology with wisdom from the world's contemplative traditions, this book by Loch Kelly offers an accessible and remarkably powerful series of meditations that lead us to a little-known natural capacity called "awake awareness."
Bonus #2
Paperback Book
ALREADY FREE
Therapist and Buddhist practitioner Bruce Tift explores how psychotherapy's "Developmental" approach of understanding the way our childhood experiences shape our adult selves both challenges and supports the "Fruitional" approach of Buddhism, which tells us that the freedom we seek is always available.
Bonus #3
Hardcover Book
BELONGING HERE
From pioneering teacher Judith Blackstone, this life-saving book shows how our spiritual gifts become entryways into both the depths of human connection and our innermost selves.
Bonus #4
Get immediately download Psychotherapy and Spirituality Summit 2017
Audio Download
THE ROOTS OF BUDDHIST PSYCHOLOGY
An audio-learning program with renowned teacher Jack Kornfield, presenting more than eight hours of Buddhism's most valuable insights on the interior life and the path to true happiness.
Bonus #5
Gifts from the presenters, including even more teachings, articles, and practical information
In recent years we've seen extraordinary breakthroughs from the combination of Western psychotherapy and spiritual practice. From the "mindfulness revolution" to the prescription of yoga for PTSD and other challenges, this emerging synthesis of the scientific and the spiritual is transforming our approach to health and healing.
And we've only scratched the surface.
With The Psychotherapy and Spirituality Summit, you are invited to explore the profound implications of this uniquely exciting time in history.
Beginning on October 30, 2017, Sounds True publisher Tami Simon will speak with 30 of today's leading experts on the intersection of psychotherapy and spirituality to hear their insights into the journey toward becoming a mature, balanced, spiritually open, and psychologically healthy human being.
A New Paradigm for Transformation and Healing
An effective therapist in today's world is prepared to address psychological as well as spiritual concerns. But how do you choose from the many powerful tools that psychology and spirituality make available? And how do you avoid the limitations and blind spots of any given approach?
The Psychotherapy and Spirituality Summit brings you 10 days of conversation at the forefront of human development and evolution, intended to help you reconcile the apparent contradictions and paradoxes among various paths and add to your personal toolbox both time-tested and newly innovated techniques for personal transformation and healing.
30 Leading Voices Exploring the Furthest Reaches of Our Human Potential
Jack Kornfield
Meditation teacher and author
A clinical psychology of liberation
A wise approach to body, heart, mind, and spirit
Diane Poole Heller
Creator of DARe: Dynamic Attachment Re-Patterning Experience
Trauma for the impatient soul
What is needed for healing disconnection
A.H. Almaas
Founder of the Ridhwan School and the renowned Diamond Approach®
Theory of Holes
Recovering lost aspects of Authentic Being
Ken Wilber
Philosopher and author
Growing up to become whole and healthy human beings
Waking up to our infinite and transpersonal nature
Dara Williams
Trainer, meditation teacher, and wellness coach
Healing trauma in both individuals and communities
The therapy session as a form of ceremony
Richard Schwartz
Author and developer of Internal Family Systems (IFS)
The history and development of the Internal Family Systems model of therapy
Non-pathological multiplicity of mind and the concept of "SELF"
Pat Ogden
Clinician, international lecturer, and author
Embedded Relational Mindfulness
The role of the body in healing from past wounds
Bill Plotkin
Depth psychologist, ecopsychologist, and agent of cultural evolution
The three realms of identity and consciousness
The nature of soulcraft
Bo Forbes
Clinical psychologist and innovator in mind-body medicine
Interoception, or mindfulness in the body
The science of embodiment
Bruce Tift
Therapist, Buddhist practitioner, and author
How to identify our investment in "identity dramas"
Practicing embodied immediacy and unconditional kindness
Dorothy Hunt
Author, poet, and spiritual teacher
Suffering as separation from truth
Transforming the energy of an emotion
James Hollis
Jungian analyst and author
Exploring a mature spirituality
Does spiritual practice enlarge or diminish us?
Ashley Turner
Depth psychotherapist, yoga and meditation instructor
The four functions of mind in yoga psychology
Incorporating Shadow work into your yoga
John J. Prendergast
Psychotherapist, spiritual teacher, and author
Discovering our underlying wholeness
Meeting our conditioned experience with love and insight
Judith Blackstone
Psychotherapist and nondual teacher
Realizing "fundamental consciousness"
The integration of awareness, emotion, and sensation
Loch Kelly
Psychotherapist and author
Shifting out of a chattering mind and into peace of mind
Practical tools for "healing up, waking up, and growing up"
Mariana Caplan
Psychotherapist, yoga teacher, and author
The integration of yoga and psychology
New possibilities for healing and transformation
Peter Fenner
Author and pioneer in nondual psychology
The nature of awareness and the release of dualistic thought
Nondual inquiry and nondual awareness
Pilar Jennings
Psychoanalyst and author
The protective role of dissociation
Buddhism and psychotherapy
Sandra Maitri
Teacher of the Diamond Approach®
The enneagram—what it is, its benefits, and its drawbacks
The enneagram as a tool for the transformation of consciousness
Richard Miller
Psychotherapist, yoga teacher, and author
Healing from the ground of "unchanging Wholeness"
Core wounds as tools in the healing process
Robert Augustus Masters
Integral psychotherapist and author
Psychospiritual Work: psychotherapy and spirituality working as one
Cutting through spiritual bypassing
Ron Siegel
Clinical psychologist and author
Using mindfulness practices to develop a more flexible sense of who we are
Cultivating wisdom and compassion for both the professional and the client
Susan Pollak
Psychologist, international teacher, and author
Cultivating equanimity in our lives and work
Integrating equanimity practice into clinical work
Thomas Moore
Author and international lecturer
Therapy without problem-solving
The spiritual dimension in a soul-oriented therapy
Trudy Goodman
Author and Vipassana teacher in the Theravada lineage
The synergy of psychotherapy and meditation
The drawbacks of practicing one discipline without the other
Stanislav Grof
Transpersonal psychiatrist, author, and teacher
An examination of "holotropic states"—states of non-ordinary consciousness
How non-ordinary states can actually be powerful moments of spiritual awakening
Gabor Maté
Speaker and author of In the Realm of Hungry Ghosts
Psychotherapy in the treatment of illness and addiction
Research on the potential impact of psychedelics
Lama Palden Drolma
Psychotherapist and lama in Vajrayana Buddhism
How combining spiritual and psychological work amplifies healing
Our humanness as an integral aspect of awakening
John Welwood
Psychotherapist, teacher, and author
Benefits of psychological work for spiritual practitioners
Feeling as the flow of the subtle body
Get immediately download Psychotherapy and Spirituality Summit 2017
The Psychotherapy and Spirituality Summit opens doorways to
The lastest research-based tools to accelerate personal growth
Integrating treachings from mulitple disciplines for powerful results
The emerging theories on human development
New Understanding
Practical insights into the nature of the human psyche
Revolutionary approaches to addiction recover, trauma healing, and more
Spiritual realization and unfoldment
 Read more: http://archive.is/yU8K5
Get immediately download Psychotherapy and Spirituality Summit 2017
Here's What You'll Get in Psychotherapy and Spirituality Summit 2017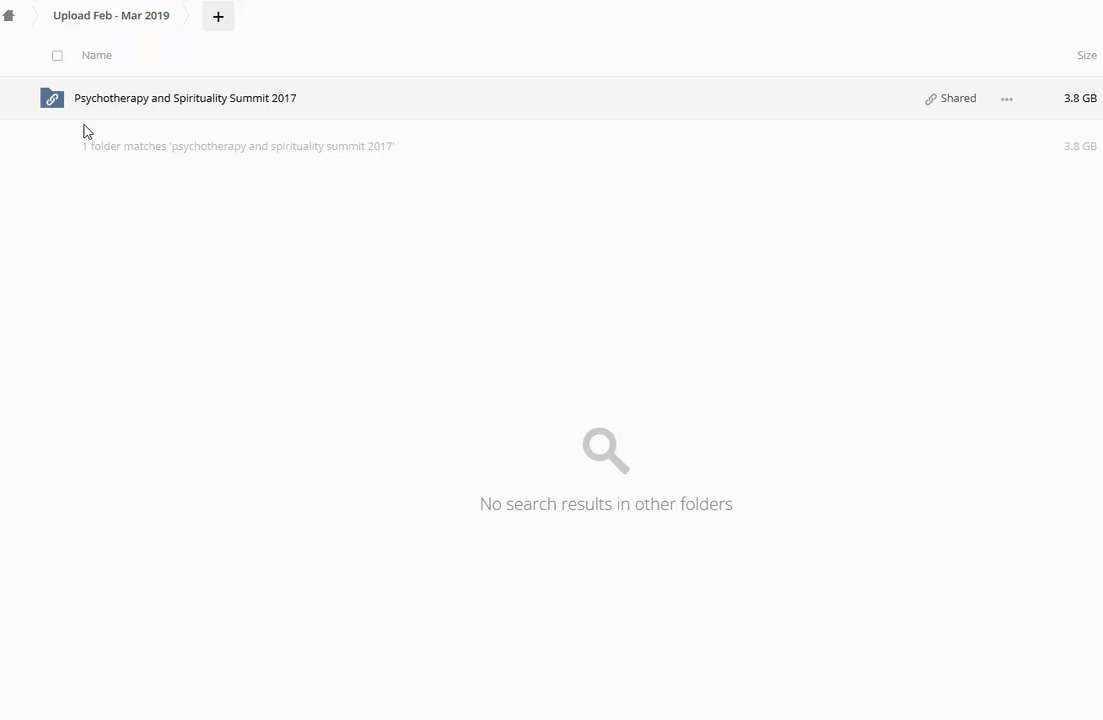 – Download Sample files "Psychotherapy and Spirituality Summit 2017"
Course Requirement: Psychotherapy and Spirituality Summit 2017
Real Value: $297.0000
One time cost: USD67.0000
Frequently Asked Questions For "Psychotherapy and Spirituality Summit 2017"
How to make payment for "Psychotherapy and Spirituality Summit 2017" ?
Please add to cart on this page and go to checkout page.

You can also add as many other products as you like and make a one-time payment.
We accept several type of Stripe payments such as Visa, Mastercard, American Express, Discover, Diners Club, Google Pay, Apple Pay and JCB, payments from customers worldwide. Paypal & Bitcoin please contact us.
Is it safe?
100% Secure Checkout Privacy Policy
Encryption of sensitive data and communication.
All card numbers are encrypted at rest with AES-256 and transmitting card numbers runs in a separate hosting environment, and doesn't share or save any info.
How can we deliver you the course?
How long do I have access to the course?
How to download "Psychotherapy and Spirituality Summit 2017" ?
Enjoy "Psychotherapy and Spirituality Summit 2017" in your account page.
Download only one file at a time. Sometimes doing all of the files at once will lead to them all freezing.
Also, please do not attempt to download to a mobile device. These should be saved to a computer and then synced to devices such as phones and tablets.
You can also learn online instead of downloading, but we encourage you to download for better results and viewing quality during your learn. Lastly, download times are much quicker in the mornings, before noon, Pacific time. during download make sure your device is not sleeping off screen.
What is the refund policy "Psychotherapy and Spirituality Summit 2017"?
We'll Bear The Risk, You'll Take The Results…
Within 30 days of purchased |Psychotherapy and Spirituality Summit 2017  |, if you don't get anything out of the program, or if your order has any problem, or maybe for some reason, you just don't like the way it is. Please contact us and we will do our best to assist. Thank you for your understanding.
Have More Questions?
Our support staff is the best by far! please do not hesitate to contact us at email: [email protected] and we'll be happy to help!
You want to get "Psychotherapy and Spirituality Summit 2017" now right?!!!
YES! I'M READY TO ADD TO CART BUTTON ON THIS PAGE NOW !