The complete Stylelife Academy Missions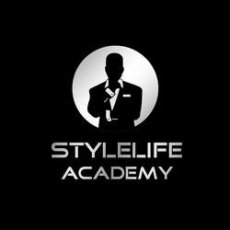 The Stylelife Academy was the first move to revolutionize dating coaching by moving it online and using eLearning (which is less coach intensive). The idea is to make customized coaching more affordable. Since then there have been other companies moving to the same model (notably Sex God Method, Mehow and PUA Training).
Getting Started – Takes Getting Used to? Where's My Introductory Package?
When you first sign up, you get immediate access to the online part of the program. You are supposed to receive an introductory package in the post, however, when I asked about this 2 weeks later The Sneak (my allocated coach) told me it hadn't been put together yet.
When you first get into the online member site, it is a little confusing. I found it to be badly laid out, and was surprised that everything was jammed onto just one page labeled 'mission'. I struggled to find things, and actually thought I was somehow missing a lot of the content. Fortunately there was an introductory guide that could be downloaded, and after reading that it was easy to navigate around.
Real Personalized Advice? Or Just Bravado?
The first step when you join up is to do your personal assessment test. The idea is that this will allow stylelife to customize your missions to your experience level. Customizing a dating program is not easy to do, even face to face, so with an automatically customized system, one of the first things I wanted to look at was how it would customize the course based on my assessment test. If it did well it could be a big advantage of the program, if not it could detract a lot of the value from the content.
I did the personal analysis test, first, as if I was a complete beginner. Evaluated that for a few days, and then redid the test with my real details (which I won't divulge here, but you can imagine after 8 years as a pick-up artist what these may be).
The test is based on how many sexual partners you've had, girls you've kissed in the last 2 months and how long you've been in long term relationships. Some pretty basic, but useful criteria to assess someone's experience level. They also ask you a series of questions to evaluate your Attraction Skills, Rapport Skills and Seduction Skills.
As a beginner the test told me I had an MSI (Mating Success Indicator) of 8% and AEI (Attraction Expert Level) of 5%! Looking good so far, very much beginner since both indicators are normal curves (50% being the median). The MSI compares your success with that of all the other guys who have taken the test. The AEI is a little harder to understand, but I believe that Stylelife has set an optimum level (that they judge to be the highest potential of men) and calculated based on that rather than data from students.
In my second round a few days later, the test results told me I had an MSI (Mating Success Indicator) of 100% and AEI (Attraction Expert Level) of 95%. Since the normal curves the test uses are based on the data from the students themselves it made sense with my experience and history I would be at the top (although I personally consider that I still have some potential to improve – I guess that is my 5% remaining AEI). The output also identified me as "The Party Guy" type.
The Outcome? So the test was pretty accurate. But what about the missions that were given as a result?
Once you have done the test you can get started on the missions straight away. You can complete a maximum of 2 per day, and you write a journal entry on them once completed (which the instructors will evaluate and then give you feedback as necessary). If you finish both missions in a day you can also do an extra credit mission, and report back on your progress on it in the forums. The missions are presented on one page in text and are relatively brief in terms of instructions – this was a disappointing point for me also. If there had been some supporting content such as video to demonstrate missions this would a lot more helpful and motivational. I was looking for demonstration videos I'd heard about, but couldn't find them.
The Missions for Beginners: Some Useful, Some Quirky. Overall Disappointing Quality.
My missions as a beginner were very straightforward in courses named 'develop your identity', 'conquer social anxiety' and 'achieve super confidence'. I found some of them to be 'off topic'. The strangest example was a mission that asked me to perform menial tasks to my best throughout a day. Whilst I understand the reasoning behind it (building your sense of achievement and ability to do things), I don't agree in anyway that this is going to help anyone improve their dating life.
Having said this, there were other missions that weren't directly related to dating or pick up, but more general social skills that are a strong point of the program, as they build overall social skills. The vast majority of dating products fail to address this important aspect (which is important for dating beginners.
Get immediately download The complete Stylelife Academy Missions
I'd put down having a few previous girlfriends and basically having a not very active girl life other than that in the personal test – but I felt like it was treating me like someone who needed to build some confidence even before thinking about women (which is fine, since I've had students with that requirement myself in the past, but in this case it wasn't relevant). Otherwise, the course topics were sound and very relevant for a beginner – I was disappointed with the quality of the missions themselves.
The Missions for Advanced: Not Bad.
Moving on to the missions I got with my advanced profile. The level of mission difficulty definitely went up, making it more challenging. One was to use "a lock in prop" on a girl. This is still what I'd call beginner level, but more challenging. The first extra credit mission they gave me however, was "Train a Pivot", definitely an advanced level mission. Talking with other students I can see that the mission structure actually works well for the majority of students, steadily increasing the challenge they get.
I didn't receive any feedback from my few days of using the program and journaling about my missions. I didn't ask any specific questions in my notes though.
The Stylelife VIP Elite Forum and F.O.C.U.S. (Faculty Online Chat Ultimate Sessions)
The Stylelife VIP elite discussion forum is a great part of the offering, there are a lot of posts – at the time of writing it had nearly 100,000 individual posts amassed from its students and instructors combined.
There is a strong collegial and supportive feel in the forum with students helping each other and instructors stepping in to add advice when necessary. This is aided by the strong course structure provided by the missions – so students have to tackle the same issues. An interesting part is also the section on Field Reports from the instructors where they describe their outings and attach photos and short videos from time to time. This will be motivational to read, as there are a lot of successes recorded there. It also has Style's old archive of posts from when he was learning.
Stylelife names its chat sessions F.O.C.U.S. (Faculty Online Chat Ultimate Sessions). These are another good point of the program, giving you the ability to talk directly with instructors when you have a sticking point.
The Bottom Line
In summary, the Stylelife Academy, is well suited for beginners and should be effective in taking you to an intermediate level of experience and getting reasonable success with women.
The price tag, however, is expensive, particularly as you will be on the course for at least several months to get the full value out of it and finish all of the missions (there are actually few examples of students having finished all 500+ missions, although many are already achieved dating success).
This is clearly not a course for anyone more experienced who is already getting some success with women. T- there are better, more well suited products out there if you have more experience.
Here's What You'll Get in The complete Stylelife Academy Missions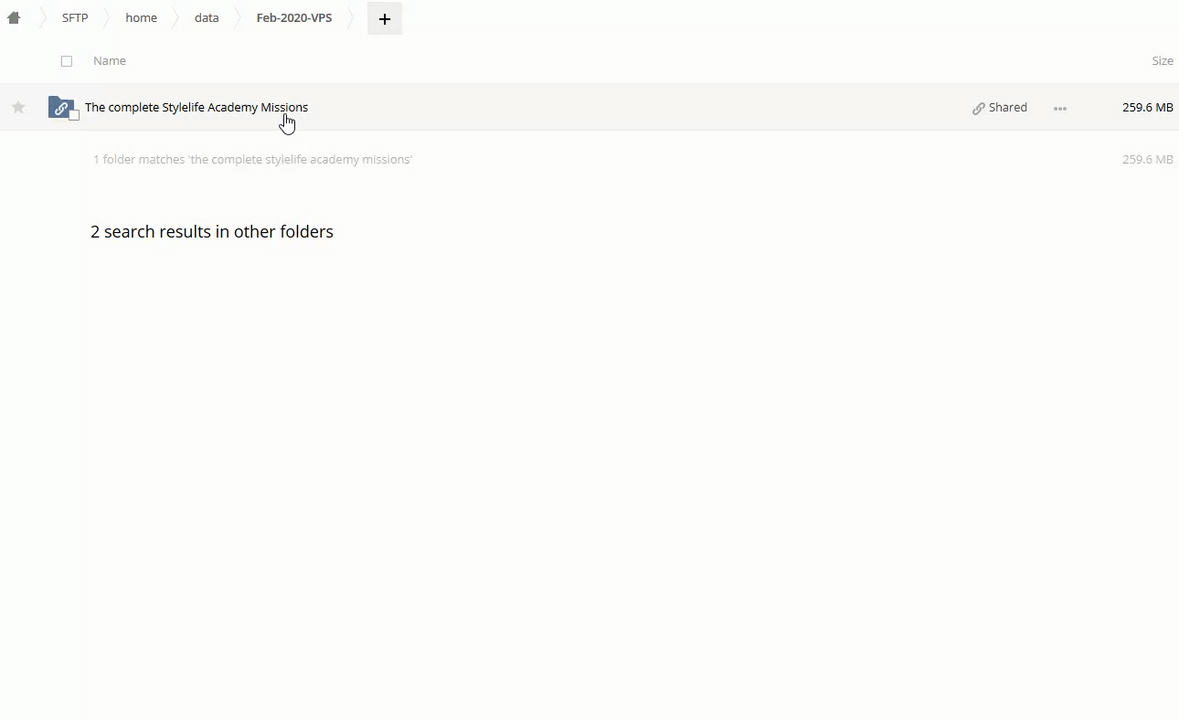 – Download Sample files "The complete Stylelife Academy Missions"
Course Requirement: The complete Stylelife Academy Missions
Real Value: $135.0000
One time cost: USD42.0000
Frequently Asked Questions For "The complete Stylelife Academy Missions"
How to make payment for "The complete Stylelife Academy Missions" ?
Please add to cart on this page and go to checkout page.

You can also add as many other products as you like and make a one-time payment.
We accept several type of Stripe payments such as Visa, Mastercard, American Express, Discover, Diners Club, Google Pay, Apple Pay and JCB, payments from customers worldwide. Paypal & Bitcoin please contact us.
Is it safe?
100% Secure Checkout Privacy Policy
Encryption of sensitive data and communication.
All card numbers are encrypted at rest with AES-256 and transmitting card numbers runs in a separate hosting environment, and doesn't share or save any info.
How can we deliver you the course?
How long do I have access to the course?
How to download "The complete Stylelife Academy Missions" ?
Enjoy "The complete Stylelife Academy Missions" in your account page.
Download only one file at a time. Sometimes doing all of the files at once will lead to them all freezing.
Also, please do not attempt to download to a mobile device. These should be saved to a computer and then synced to devices such as phones and tablets.
You can also learn online instead of downloading, but we encourage you to download for better results and viewing quality during your learn. Lastly, download times are much quicker in the mornings, before noon, Pacific time. during download make sure your device is not sleeping off screen.
What is the refund policy "The complete Stylelife Academy Missions"?
We'll Bear The Risk, You'll Take The Results…
Within 30 days of purchased |The complete Stylelife Academy Missions  |, if you don't get anything out of the program, or if your order has any problem, or maybe for some reason, you just don't like the way it is. Please contact us and we will do our best to assist. Thank you for your understanding.
Have More Questions?
Our support staff is the best by far! please do not hesitate to contact us at email: [email protected] and we'll be happy to help!
You want to get "The complete Stylelife Academy Missions" now right?!!!
YES! I'M READY TO ADD TO CART BUTTON ON THIS PAGE NOW !