Today, Andrew Saul is offering to teach you the very same principles that world renowned doctors and scientists (and Nobel Prize winners!) have used for many decades.
---
Andrew Saul – Megavitamin Formula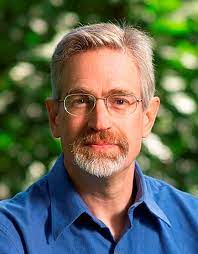 Let's FACE IT, you're probably tired in general.
Tired of being unhealthy.
Maybe you've been searching for clarity and a better path for a long time.
Is that too harsh to say? or is it being HONEST?
Often, the first step to a MAJOR CHANGE is being REAL with yourself.
It's about facing reality and finding inside yourself the DESIRE to IMPROVE your health, right now.
It's also about realizing you may need HELP to reach the next level of success.
That's why this day might be important for you.
Today, Andrew Saul is offering to teach you the very same principles that world renowned doctors and scientists (and Nobel Prize winners!) have used for many decades.
Andrew brings something unique to the table: over 40 years of research, many of those years with some of the greatest mentors imaginable. Some of them taught him directly.
Andrew says – "I have been told that megavitamin therapy is the subject I present better than anyone else. Thank you for such kind words. I do indeed love to help people understand how vitamins can literally change (and sometimes save) their lives."
Could today be the day that changes everything?
Today, we're asking you to TRUST that voice in your head — and that feeling in your gut — that says it's time for you to try a new approach.
An approach that does NOT recommend more drugs. Quite the opposite. And an approach that is PROVEN – no matter what the mainstream media may try to tell you. Vitamins work WHEN TAKEN IN THE RIGHT DOSES.
For cancer. For heart disease. For gut issues. Autoimmune. The list is endless.
Are they a sure cure? Of course not. Nothing is. But their track record shows they help in almost every situation.
It's time to learn about a road less travelled.
What is it? It's called Orthomolecular Medicine. Or MegaVitamin Therapy.
Sign up today and make a change in your life RIGHT NOW.
CORE ITEM #1:
21 Video Lessons,
25 to 35 minutes each
Lesson 1: Vitamin C
Lesson 2: Vitamin C II
Lesson 3: Vitamin C (forms)
Lesson 4: Niacin
Lesson 5: Niacin II
Lesson 6: B Vitamins
Lesson 7: Vitamin A
Lesson 8: Vitamin E
Lesson 9: Vitamin D
Lesson 10: Minerals and iodine
Lesson 11: What Andrew takes himself
Lesson 12: Where to Start
Lesson 13: What to Buy
Lesson 14: Vitamins for the elderly
Lesson 15: Whole foods and whole food vitamins
Lesson 16: Juice Protocols 1
Lesson 17: Juice Protocols 2
Lesson 18: Juice Protocols 3
Lesson 19: Juice Protcols 4
Lesson 20: Belief
Lesson 21: Mindfullness
BONUS 21a: Wrapping it up
CORE ITEM #2:
21 PDF Transcripts
Each lesson is transcribed word for word. If you find it easier to have something to read along with, this is for you.
Get immediately download Andrew Saul – Megavitamin Formula
You can also read the transcripts as a book, separate from the videos if that's your preferred method of learning.
Either way, you don't have to struggle to separate your Tocotrienols from your Tochopherols when you have the transcript!
CORE ITEM #3:
MP3 Audios of Everything
If AUDIO is your preferred method of learning, you are covered there too. Each episode is there for you in an MP3 format, so you can listen in the car, in the kitchen or in the hot tub.
Each of the 21 lessons, each of the seven protocol videos and on and on. Everything is on audio.
CORE ITEM #4:
What's THIS doing here?
You may wonder why juicing features in several of the daily video lessons.
As Andrew explains himself, nothing gets naturally occuring nutrients into the body faster and in higher quantities, than vegetable juicing.
You wont find some exotic juicing recipes in the course, it focusses on case studies of Medical Doctors who have used certain juicing protocols to heal otherwise stubborn conditions.
So get that juicer revved up…….
CORE ITEM #5:
Join the Community
It's much harder to achieve your goals on your own. That's why we have a wonderful group of people gathered in our Private Facebook Group who are there to help you is you get stuck.
They are all alumni of the MVF Course, so they take their health seriously.
CORE ITEM #6:
4 In-depth interviews
We sat down with Andrew to get a glimpse into the man behind the message.
These interviews give a fasinating glimpse into what led him down the healing path. And they provide wonderful context for where his teachings actually spring from.
GOLD ITEM #1:
Question & Answer Webinars with the man himself
When going through the course, you may have a ton of questions… Questions that deserve a thorough explanation.
Well, thankfully at the Gold Level you have access to 2 Q&A webinars where Andrew answers every question. Each person can submit 2 questions per webinar.
This part of the course is totally unique (and priceless!) and you cannt get this access anywhere else.
GOLD ITEM #2:
The Top Ten
Nutritional Protocols
from the last 50 years.
ANOTHER video series – this time Andrew selects what are in his opinion the Top Ten nutritional protocols in existence. It not only outlines the protocols, but gives details of where you can get your hands on the actual detailed protocol itself.
PLATINUM ONLY ITEM #1:
Nuts & Bolts Video Series
This series sells for $47 all on it's own.
It covers 4 crucial topics in great detail and this is the only place it's available unless you purchase it separately on Andrew's own website.
PLATINUM ONLY ITEM #2:
At PLATINUM Level you get access to 2 MORE Q&A's, making 4 in total at this level.
So with two questions per webinar, you can ask a total of eight questions during your Platinum Membership.
That's quite a resource to call upon.
PLATINUM ONLY ITEM #3:
A collection of over 50 HOURS of webinars from previous courses.
Just one answer to the right question could change your life.
NOW REGISTERING FOR COURSE BEGINNING MARCH 26TH 2020
The THREE MVF Levels
Today, you get to choose a teacher who has impacted millions, authored 15 books translated into dozens of languages, worked with legends of the genre, pioneered the web's most successful vitamin course, and starred in several films.
People can't pay to consult with Andrew W. Saul any more as he is now retired. The MVF Course is the ONLY way to get direct access to him
"Andrew Saul is a masterful speaker."
Charlotte Gerson
1234
WHAT OUR STUDENTS HAVE TO SAY
Summer
"What FANTASTIC videos and course. I have done many courses, some 10 times the cost of this and wanted to leave feedback to say this is excellent.
Very clear information. Easy to watch. "
Rachel S
"Dr Saul always has a mischievous amusing wry sense of fun in his presentations – I got off my rear end and immediately set up my juicer – yet another successful promo acted upon by the audience "
Tom, NC
"I send you a heartfelt 'Thank You' for the MegaVitamin Formula Course we just concluded. I thoroughly enjoyed it and now have much less cognitive dissonance about a several topics. The only thing I enjoyed as much as the material was your brilliant delivery!"
R McC
"I recently joined a Toastmasters group. The best part of the meeting was when four members approached me about using C in large doses for a variety of inflammatory conditions. I told them to read your site, buy your books and get the pills in their bodies…they don't do any good in the jar. I owe you and your work a great debt. Without finding you in 2004, I would have lost my career, my livelihood, and very likely my home. I am in your debt. Warm regards."
100% Ironclad 7-Day
Money Back Guarantee
We're so confident you're going to be blown away with this COURSE and all the accompanying bonuses and how it can completely transform your health, that we're willing to give you until the end of day 7 to make your mind up..
We're going to give you a whole week to watch the daily lessons… and THEN decide.
If, at that point, you don't feel like your investment was worth it, contact us and we will give you 100% of your money back. No questions asked.
Andrew's teaching comes, as he says, from the "Shoulder's of Giants". There are decades of proof that this stuff works. If you don't feel like you've received a quality product that can change your life for the better, we will gladly refund your money.
Here's What You'll Get in Andrew Saul – Megavitamin Formula

– Download Sample files "Andrew Saul – Megavitamin Formula"
Course Requirement: Andrew Saul – Megavitamin Formula
Real Value: $37
---
Frequently Asked Questions For "Andrew Saul – Megavitamin Formula"
How to make payment for "Andrew Saul – Megavitamin Formula" ?
Please add to cart on this page and go to checkout page. 

You can also add as many other products as you like and make a one-time payment.
We accept several type of Stripe payments such as Visa, Mastercard, American Express, Discover, Diners Club, Google Pay, Apple Pay and JCB, payments from customers worldwide. Paypal & Bitcoin please contact us.
Is it safe?
100% Secure Checkout Privacy Policy
Encryption of sensitive data and communication.
All card numbers are encrypted at rest with AES-256 and transmitting card numbers runs in a separate hosting environment, and doesn't share or save any info.
How can we deliver you the course?
After you pay for "Andrew Saul – Megavitamin Formula" on our library, please follow the download links in your account page here: |Andrew Saul – Megavitamin Formula|
In some case, the link is broken for any reason, our supporter will renew the download links and notify to your email within a few hours business day. Your patience is appreciated.
How long do I have access to the course?
 How does lifetime access download?
After enrolling, you have unlimited download to this |Andrew Saul – Megavitamin Formula|  for as long as you like – across any and all devices you own.
How to download "Andrew Saul – Megavitamin Formula"?
Enjoy "Andrew Saul – Megavitamin Formula" in your account page.
Download only one file at a time. Sometimes doing all of the files at once will lead to them all freezing.
Also, please do not attempt to download to a mobile device. These should be saved to a computer and then synced to devices such as phones and tablets.
You can also learn online instead of downloading, but we encourage you to download for better results and viewing quality during your learn. Lastly, download times are much quicker in the mornings, before noon, Pacific time. during download make sure your device is not sleeping off screen.
What is the refund policy "Andrew Saul – Megavitamin Formula"?
We'll Bear The Risk, You'll Take The Results…
Within 30 days of purchased |Andrew Saul – Megavitamin Formula|, if you don't get anything out of the program, or if your order has any problem, or maybe for some reason, you just don't like the way it is. Please contact us and we will do our best to assist. Thank you for your understanding.
Have More Questions?
Our support staff is the best by far! please do not hesitate to contact us at email: [email protected] and we'll be happy to help!
You want to get "Andrew Saul – Megavitamin Formula?!!!
YES! I'M READY TO ADD TO CART BUTTON ON THIS PAGE NOW !