Available download within a few days.
---
Dr. Gene Ang – Arcturian Healing Method Level 3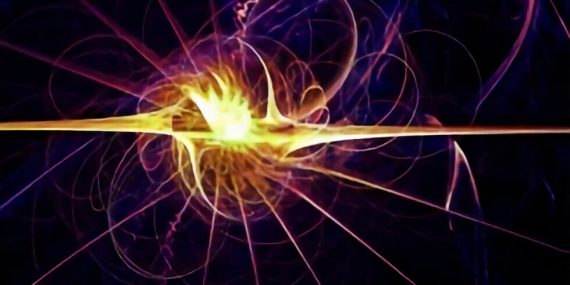 The overarching purpose of the Arcturian Healing Method is compassion and service. The level 3 of the Arcturian Healing Method works on two levels. The first level is a number of transmissions, meditations, and knowledge meant to increase participants healing abilities through building one's energetic structure. In particular, this involves building the Arcturian Platform: the 3 transpersonal chakras above and below the body and their linkage to the chakras in the body.
The second level is the capacity to merge the Arcturian space of consciousness and energy (the Arcturian dimension) with this dimension for rapid healing and transformation. Below is a description of the tools and energies learned at this level.
Arcturian Platform Meditation
Learn to increase one's healing abilities by developing the energetic structure in one's energy field. This daily meditation will build the energy centers within the body as well as the centers above and below the body.
All energy tools in Level 3 are accessed from the Arcturian Platform energy structure.
• Arcturian Templates-learn how to use templates to balance and center various disorders. These include depression, power loss, cancer, autoimmune disorders, brain balancing, poverty consciousness, and fatigue.
• Arcturian Dimensional Bridge (ADB)-create a full transfer of the Arcturian Dimension into your client's system and environment during a healing session. This merging of dimensions allows for rapid changes and healings to occur.
• Arcturian Temple Formation-use the Arcturian Dimensional Bridge to create permanent etheric structures in a location that allow the merging of the two dimensions.
• Arcturian Crystalline Transmissions-the training consists of three 45 minute transmissions which build the head, the heart, and the belly centers; build the Arcturian Platform (3 centers above and below the body); and allow the capacity to transmit the new energies encoded in Level 3.
• Arcturian Stuctural Brain Balancing-learn the precise neuroanatomy and energy transmission to balance and center various areas in the brain.
• Arcturian Earth Energies-access deep healing energies from the earth sphere. Access comes in using the energy centers below the body and the Crystalline Transmissions in this level.
• Arcturian Dragons-access, train, and heal with the spiritual beings know as Arcturian Dragons. Increase your wisdom and healing power due to this interaction.
Gene Ang, Ph.D. has a healing practice based in California and sees clients for Reconnective Healing, the Reconnection, Pranic Healing, Vortex Healing, and Shamanic Healing. In addition, he teaches a number of seminars that focus on the integration of science, spirituality, and healing. Gene travels around the United States facilitating healing sessions and workshops.
Gene received his BA from Stanford in Human Biology and Philosophy/Religious Studies, and was formally trained as a Neurobiologist at Yale where he earned his doctorate in basic mechanisms of how the brain develops followed by a post-doctoral fellowship on how ultrasound can affect the developing cerebral cortex.
After his post-doctoral fellowship, Gene decided to step into the role of a facilitator of healing in order to directly interact with helping people.
Most of his work centers around the use of subtle energy to help align the subtle energy body, its channels, meridians, and energy centers to help restore balance and harmony so that healing can occur whether it be physical, emotional, mental, and/or spiritual.
Gene doesn't see himself as the healer but simply as part of the interconnectedness that occurs when facilitator, client, and Source/Love/God interact to bring healing forth. He sees his teaching engagements and seminars as an extension of this interaction that occurs on multiple dimensions to bring wholeness and understanding to all involved.
 Here's What You'll Get in

Dr. Gene Ang – Arcturian Healing Method Level 3



– Download Sample files "Dr. Gene Ang – Arcturian Healing Method Level 3"
Course Requirement: Dr. Gene Ang – Arcturian Healing Method Level 3
Real Value: $475.0000
One time cost: USD86.0000
---
Frequently Asked Questions For "

Dr. Gene Ang – Arcturian Healing Method Level 3

"
How to make payment for "

Dr. Gene Ang – Arcturian Healing Method Level 3

" ?
Please add to cart on this page and go to checkout page.

You can also add as many other products as you like and make a one-time payment.
We accept several type of Stripe payments such as Visa, Mastercard, American Express, Discover, Diners Club, Google Pay, Apple Pay and JCB, payments from customers worldwide. Paypal & Bitcoin please contact us.
Is it safe?
100% Secure Checkout Privacy Policy
Encryption of sensitive data and communication.
All card numbers are encrypted at rest with AES-256 and transmitting card numbers runs in a separate hosting environment, and doesn't share or save any info.
How can we deliver you the course?
How long do I have access to the course?
How to download "

Dr. Gene Ang – Arcturian Healing Method Level 3

" ?
Enjoy "

Dr. Gene Ang – Arcturian Healing Method Level 3

" in your account page.
Download only one file at a time. Sometimes doing all of the files at once will lead to them all freezing.
Also, please do not attempt to download to a mobile device. These should be saved to a computer and then synced to devices such as phones and tablets.
You can also learn online instead of downloading, but we encourage you to download for better results and viewing quality during your learn. Lastly, download times are much quicker in the mornings, before noon, Pacific time. during download make sure your device is not sleeping off screen.
What is the refund policy "

Dr. Gene Ang – Arcturian Healing Method Level 3

"?
Have More Questions?
Our support staff is the best by far! please do not hesitate to contact us at email: [email protected] and we'll be happy to help!
You want to get "Dr. Gene Ang – Arcturian Healing Method Level 3" now right?!!!
YES! I'M READY TO ADD TO CART BUTTON ON THIS PAGE NOW !