You will learn the different layers of assessing your body in unlocking its biological potential. This way, you will enhance your biomechanics and mental capacity, Format File: [Webrip – 89 mp4, 13 jpg, 2 txt]
---
MT Performance – 10 week Course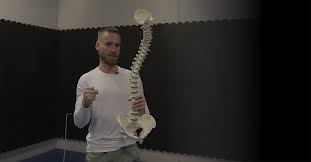 HUMAN MECHANICS ONLINE COURSE
This 10-Week Online Course is comprehensively teaching you the different layers of the human body by Human Biomechanics Specialist Mads Tömörkènyi.
The course consists of over 11 hours of video material with more than 90 exercises and techniques, downloadable supporting material and lifetime access after one-time purchase.
You will learn the different layers of assessing your body in unlocking its biological potential. This way, you will enhance your biomechanics and mental capacity, while becoming able to ultimately move without pain and restriction, no matter if you're a beginner, an athlete or a professional.
The course is available in English and Spanish.
✓ UNLIMITED LIFETIME ACCESS
✓ 11+ HOURS OF VIDEO CONTENT
✓ 90+ EXERCISES
✓ EXCLUSSIVE COMMUNITY ACCESS
✓ CERTIFICATE PROVIDED
ACCESS COURSE
COMPLETE
FROM HOME
With minimal required equipment for course participation, the course can be completed from home.
LIFETIME
ACCESS
After one-time purchase you will gain unlimited lifetime access to all course material, that can be reviewed indefinitely.
MEMBER
COMMUNITY GROUP
You will gain exclusive access to our member community, where you can ask questions and share valuable knowledge.
Do you also feel stuck in the traditional health system, or do you just feel an urge to dig deeper into your body's astonishing capabilities?
This 10-Week Course is created in respect of the complex structure of the human body. You will systematically work your way through the different layers of your body's internal and external mechanisms in the pursuit of becoming able to move to the best of your ability without pain and restriction, once and for all.
There is no such thing as isolation. Everything is connected – also in the human body.
Therefore, you won't approach any bodybuilding, traditional weight lifting or high intensity workout drills, just for the sake of being cool or fun to do.
Every tiny bit of this course is planned and studied comprehensively.
So, the main focus will be fixing your mechanical foundation, so your body and mind can function at a peak level.
Not just for the next ten years, but for the rest of your life.
This is the key to true health and longevity.
ACCESS COURSE
MTP PRACTITIONERS BY COUNTRY
ACCESS COURSE
WEEK 1
MYOFASCIAL RELEASE LVL 1
In the first week, you will learn how to release the most fundamental myofascial restrictions that are currently impairing your biomechanics.
WEEK 2
MYOFASCIAL RELEASE LVL 2
At this point, your body is free of most of its basic restrictions. You are now able to go to the next level of releasing the last portion of the deeper located restrictions in your myofascia.
WEEK 3
BREATHING MECHANICS
Your breathing controls most biological processes in your body and must therefore be enhanced before progressing to your movement pattern. This week teaches you comprehensively how to install a supreme breathing pattern, both in your daily life, but also during physical activity.
WEEK 4
POSTURAL ASSESSMENT
Perfect biomechanics starts with an efficient posture. In this week's teachings you will learn everything there is to know about perfecting your posture.
WEEK 5
POSTURAL CORRECTION
Most people today suffer from some kind of postural dysfunction. In Week 5, we will zoom in on every of these potential dysfunctions, what their causes are and how to fix them. You will also learn thoroughly how to utilize Biofeedback Bands for the purpose.
WEEK 6
CORRECTIVE EXERCISING
At this point, your body is free of the restrictions that have impaired it for years. Your muscles will now be taught a new and more efficient pattern of activating to guide the most optimal outcome of movement.
WEEK 7
MOBILITY
Most people simply don't know how to gain a sustainable level of flexibility. In this week, you will learn how to gain a level of flexibility throughout your entire body that serves the most effective functional purpose, so you never have to think about stretching again.
WEEK 8
BIOMECHANICS LVL 1
It is time to teach your body how to operate in the multidimensional movement plane. This week's teachings emphasize the innate movement patterns that we were born to move with.
WEEK 9
BIOMECHANICS LVL 2
At this point in your development your body is capable of performing with the highest level of biomechanics. You will be taught how to do complex movements that serve you best, while being taught how to engage your nervous system and sensory system through proprioceptive training.
WEEK 10
FASCIAL RECOIL
Only when you have mastered on-ground biomechanics are you able to enhance your elastic potential and fight gravity. The last week will teach you how to install a more eco-friendly power source from your fascia, that will take your power and endurance to the next level.
Here's What You'll Get in MT Performance – 10 week Course

– Download Sample files "MT Performance – 10 week Course"
Course Requirement: MT Performance – 10 week Course
Real Value: $400
One-time cost: USD 100
---
Frequently Asked Questions For "MT Performance – 10 week Course"
How to make payment for "MT Performance – 10 week Course"?
Please add to the cart on this page and go to the checkout page.

You can also add as many other products as you like and make a one-time payment.
We accept several types of Stripe payments such as Visa, Mastercard, American Express, Discover, Diners Club, Google Pay, Apple Pay, and JCB, payments from customers worldwide. Paypal & Bitcoin please contact us.
Is it safe?
100% Secure Checkout Privacy Policy
Encryption of sensitive data and communication.
All card numbers are encrypted at rest with AES-256 and transmitting card numbers runs in a separate hosting environment, and doesn't share or save any info.
How can we deliver the course?
After you pay for "MT Performance – 10 week Course" on our library, please follow the download links on your account page here: "MT Performance – 10 week Course"
In some cases, if the link is broken for any reason, our supporter will renew the download links and notify your email within a few hours of business day. Your patience is appreciated.
How long do I have access to the course?
 How does lifetime access download?
After enrolling, you have unlimited download to this "MT Performance – 10 week Course"  for as long as you like – across any and all devices you own.
How to download "MT Performance – 10 week Course"?
Enjoy "MT Performance – 10 week Course" on your account page.
Download only one file at a time. Sometimes doing all of the files at once will lead to them all freezing.
Also, please do not attempt to download to a mobile device. These should be saved to a computer and then synced to devices such as phones and tablets.
You can also learn online instead of downloading, but we encourage you to download for better results and to view quality during your learning. Lastly, download times are much quicker in the mornings, before noon, Pacific time. during download make sure your device is not sleeping off the screen.
What is the refund policy "MT Performance – 10 week Course"?
We'll Bear The Risk, You'll Take The Results…
Within 30 days of purchasing "MT Performance – 10 week Course", if you don't get anything out of the program, or if your order has any problem, or maybe for some reason, you just don't like the way it is. Please contact us and we will do our best to assist. Thank you for your understanding.
Have More Questions?
Our support staff is the best by far! please do not hesitate to contact us at email: [email protected] and we'll be happy to help!