Format File:
3-MP4, 1-MP3

File Size:

684.59 MB This course is for anyone who has ever longed for an inner connection to spirit, to a deeper consciousness, to feeling more guided and embedded in the flow of life
---
Thomas Hubl – The Art of Transparent Communication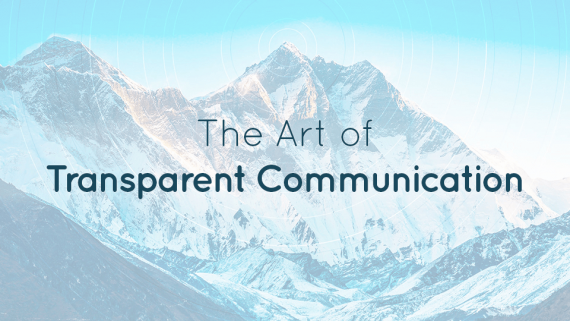 This course is for anyone who has ever longed for an inner connection to spirit, to a deeper consciousness, to feeling more guided and embedded in the flow of life.
We are rich human beings, composed of multiple streams of intelligence, and each of us radiates all the information of our life into the space.
In this course, you'll learn what it means to tune in to these multiple levels of information. Through contemplative practices and the development of subtle competencies you will improve your capacity to be present and be able to receive more of the information that is all around you.
When you train in the mystical art of transparent communication, you'll refine your knowledge and understanding of space, presence, energy, and movement while awakening within the social and relational field of your life.
"Transparent Communication is not just an improvement in our capacity to communicate; it's actually a mystical practice, a contemplation of life itself."
– Thomas Hübl
Connect to a deeper knowing, moment to moment, and apply it in your life.
In this transformational course, Thomas will guide you through 7 modules that are both practical and profound. You'll explore the art of communication from the mystic's perspective – a contemplative approach, embodying a deep authenticity and attunement.
MODULE 1
The Art of Contemplative Communication
In this session, Thomas speaks about how we can turn our daily lives into a deep practice that will increase our relational capacities. He offers a practice we can do to presence our current perceptions, and goes into stillness and movement, transcending our habits, and illuminating and filling the relational field with awareness.
Topics Include:
Every Moment Counts
Presencing the Current Perception
Stillness and Movement
Transcending Habits
Two Modes of Listening
The Relational Field
Transforming Fears into Power
Creating Space in Contraction
Meditation:
Mindfulness and Presencing
MODULE 2
Core Motivation: The Emergent Energy of the Soul
In this session, Thomas introduces the principles of belonging and becoming, expands on essence, and offers practices to explore our core intelligence. He also guides us to deepen our awareness of our physical, mental, and emotional states, and to learn to "look" with our whole body.
Topics Include:
Listening, Perceiving, and Communicating
Practice, Spaciousness, and Attunement
Wholeness, Intimacy, and Developing our Human Instruments
Essence and Essential Conversation
Energy of the Heart: Belonging and Becoming
Transparent Communication is Studying the Book of Life
The Effect of Trauma on Belonging and Becoming
The Restoration of Belonging is Through Relating
Meditation:
Mapping Your Inner Landscape: Body, Emotions, and Mind
MODULE 3
Exploring the Relational Field
In this session, Thomas teaches how we can develop our relational competence by becoming more attuned to others' thoughts, feelings, and embodiment. He also guides us through a practice to gain a deeper sense of inner spaciousness.
Topics Include:
Developing Awareness of Your Inner-Body Communication
Finding Our Place: Belonging and Becoming
Practicing 24/7 in the Marketplace
Developing Our Relational Capacities
The Higher Intelligence of Attunement
Becoming Aware of the Synchronicity of Body, Emotions, and Mind
Cultivating a Mature Emotional Perspective
Meditation:
Inner-body Communication
MODULE 4
Creating Inner Space to Bring in the Future
In this session, Thomas discusses rewriting evolution (changing habits), explains the four pillars of coherence, and talks about creativity and emergence as essential to our evolutionary path.
Topics Include:
Balancing Space and Energy
Separate Consciousness vs. Field Consciousness
Transparent Communication as an Evolutionary Practice
Committing to a "Forever" Practice
Practicing Presence Moment to Moment
Shadow as a Process We Participate In
Finding the Wisdom to Meet Technological Evolution
Meditation:
Inner and Outer Coherence
MODULE 5
Training the Capacity for Intuition
In this session, Thomas teaches how to access our intuitive knowing, how to notice and use subtle irritations in our practice, and how walking a conscious path means that the difficulties in our life are not in the way—they are the way.
Topics Include:
Presencing Perception to Create Inner Spaciousness
Mapping Your Inner Body Landscape
Training Your Capacity for Inner Intuition and Wisdom
Discerning Between Process and Interpretation
Processing the Karma of the Day
Body/Mind Synchronization
Resonating with and Feeling Another's Frequency
Relaxing into Your Inner State
Meditation:
Listening to the Spaciousness
MODULE 6
Inspiration and the Creative Power of 'Yes'
In this session, Thomas takes a closer look at life energy and provides practices to regenerate our chi and substance. He also guides us through an exploration of our relational network and talks about the importance of staying with the evolutionary tensions that can arise in relationships.
Topics Include:
Leaving No Trace
Chi and Substance
Contracts and Change
360 Degree Response-Ability
Illumination of the Informational Field
Shadow Landscapes
Exploring How We Spend Our Life Energy
Presence Is Our Natural State of Being
Meditation:
Exploring Your Energy Field Potential
MODULE 7
Becoming a Social Mystic
In this final session, Thomas talks about becoming a "social mystic," making one's every encounter an opportunity for contemplative attunement. He speaks also about how practicing as a community can help us to reach our highest potential, both individually and collectively.
Topics Include:
Synchronizing Our Awareness of Space and Energy
Cultural Aspects of Transparent Communication
Constant Re-relating is the Dance of Life
Service Evolution in Me and Around Me
Crossing the Red Line in Our Relationships
Listening to the Whisper of Inner Guidance
Hearing Our Awakening Call
The Economy of Love
Meditation:
Awareness of Your Relational Network
Discover how to integrate spiritual practice with your everyday life
Thomas Hübl's work is at the leading edge of evolution. Whether you are familiar with his work or discovering Thomas for the first time, you will be moved and inspired by his profound yet accessible teachings.
These rich sessions are imbued with an energetic transmission that acts a powerful catalyst for transformation.
ABOUT THOMAS HÜBL
Thomas Hübl is a modern mystic, a spiritual teacher whose work integrates the essence of the great traditions of wisdom with scientific knowledge and his own personal experience.
He offers a unique approach for living as a "mystic in the marketplace," guiding people towards a deeper level of self-awareness and a life of authentic expression, service, and alignment.
Since 2004 Thomas has been active leading workshops, multi-year training programs, online courses, and events for a worldwide audience.
Course Features
Each module includes a two-hour teaching from Thomas on video, plus downloadable course materials: a teaching session audio file, a separate guided meditation audio, and a complete transcript.
Seven Teaching Sessions
In 7 two-hour sessions, Thomas guides you in how to apply the mystical art of transparent communication in daily life.
Seven Guided Meditations
Guided meditations with Thomas deepen your awareness and embodiment of the key principles of transparent communication.
Complete Transcripts
Detailed transcripts of all 7 course sessions are included. Read the transcripts online or download and print.
BONUS PRACTICE SESSIONS
In a series of four videos, Markus Hirzig reviews some of the main practices from the course and gives additional, concrete guidance on how to apply them in your life.
Here's What You'll Get in 

Thomas Hubl – The Art of Transparent Communication
– Download Sample files "Thomas Hubl – The Art of Transparent Communication"
Course Requirement: Thomas Hubl – The Art of Transparent Communication
Real Value: $249.0000
One time cost: USD74.7000
---
Frequently Asked Questions For "

Thomas Hubl – The Art of Transparent Communication

"
How to make payment for "

Thomas Hubl – The Art of Transparent Communication

" ?
Please add to cart on this page and go to checkout page. 

You can also add as many other products as you like and make a one-time payment.
We accept several type of Stripe payments such as Visa, Mastercard, American Express, Discover, Diners Club, Google Pay, Apple Pay and JCB, payments from customers worldwide. Paypal & Bitcoin please contact us.
Is it safe?
100% Secure Checkout Privacy Policy
Encryption of sensitive data and communication.
All card numbers are encrypted at rest with AES-256 and transmitting card numbers runs in a separate hosting environment, and doesn't share or save any info.
How can we deliver you the course?
How long do I have access to the course?
How to download "

Thomas Hubl – The Art of Transparent Communication

" ?
Enjoy "

Thomas Hubl – The Art of Transparent Communication

" in your account page.
Download only one file at a time. Sometimes doing all of the files at once will lead to them all freezing.
Also, please do not attempt to download to a mobile device. These should be saved to a computer and then synced to devices such as phones and tablets.
You can also learn online instead of downloading, but we encourage you to download for better results and viewing quality during your learn. Lastly, download times are much quicker in the mornings, before noon, Pacific time. during download make sure your device is not sleeping off screen.
What is the refund policy "

Thomas Hubl – The Art of Transparent Communication

"?
Have More Questions?
Our support staff is the best by far! please do not hesitate to contact us at email: [email protected] and we'll be happy to help!
---
You want to get "Thomas Hubl – The Art of Transparent Communication" now right?!!!
YES! I'M READY TO ADD TO CART BUTTON ON THIS PAGE NOW !